Want To Start Your Own Cleaning Service?

We can help you get customers fast ...

We helped launch our first cleaning and ironing service in the Bristol area several years ago. Following the success of this business we were asked for advice from many other people looking to set up cleaning and ironing services, so we decided to give them a kick start, by producing a new business starter pack - our Cleaning Service in a Box
It's not difficult setting up a cleaning service - there's no need to join an expensive franchise - but to be successful you need to get local customers and that's where we help.
We will build a professional cleaning service website for your business, which will be listed on Google, so customers will come to you. We use the latest design standards so your website will look great on tablets and mobiles and get a higher listing on Google.

Watch the video below to see why the websites that we design for our clients get more customers...


See How Our Cleaning Service In A Box Can Get You Started Today...
This is how our service works ...

We've designed our Cleaning Service in a Box to give you all the tools you need to set up a cleaning service anywhere in the UK
Our Cleaning Service in a Box includes 500 customised leaflets, a business website, promotion on Google and Facebook to get local customers, essential Word templates and artwork including customer invoicing, terms of business and welcome letter. We also include a hints and tips booklet which helps you gain new customers, whilst avoiding the pitfalls.
Our Cleaning Service in a Box could really get your business off to a flying start and you'll benefit from our experience in the industry. Better still, it costs from just £125, and includes promotion on Google and Facebook - helping you quickly gain local customers quickly. Get started immediately - click here


Our Cleaning Service In A Box Includes All The Tools You Need...
See whats in the box ...

Our Cleaning Service in a Box costs just £125 (or £175 with flyers, Word templates and extras). It contains everything you need to get your business off to a flying start, including:



Professional Mobile-Friendly Business Website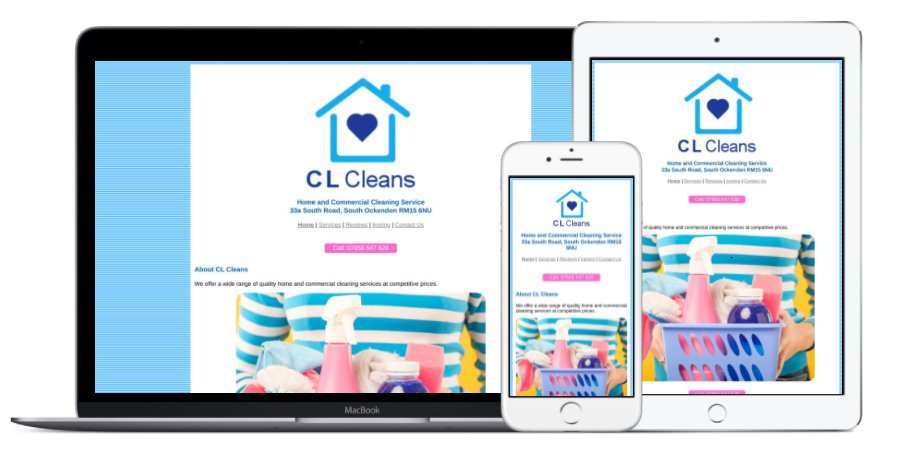 A web designer could charge you hundreds of pounds for a website - but with our Cleaning Service in a Box it's included in the price. Plus, you get your own web domain name of your choice. In addition we'll promote your business on Google - so new customers will be able to find you and contact you quickly and easily.




Cleaning Service Hints and Tips Booklet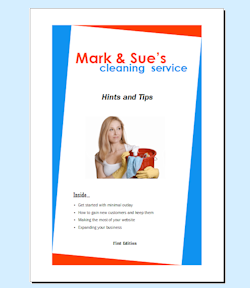 We also include a Hints and Tips Booklet which tells you everything you need to know to get started. It includes really useful information on topics including:
• How to get customers quickly with minimal outlay
• How much to charge to generate maximum profits
• Adding an ironing service to make extra profits
• Useful tips and trade secrets, and much more!

500 Custom Designed A5 Flyers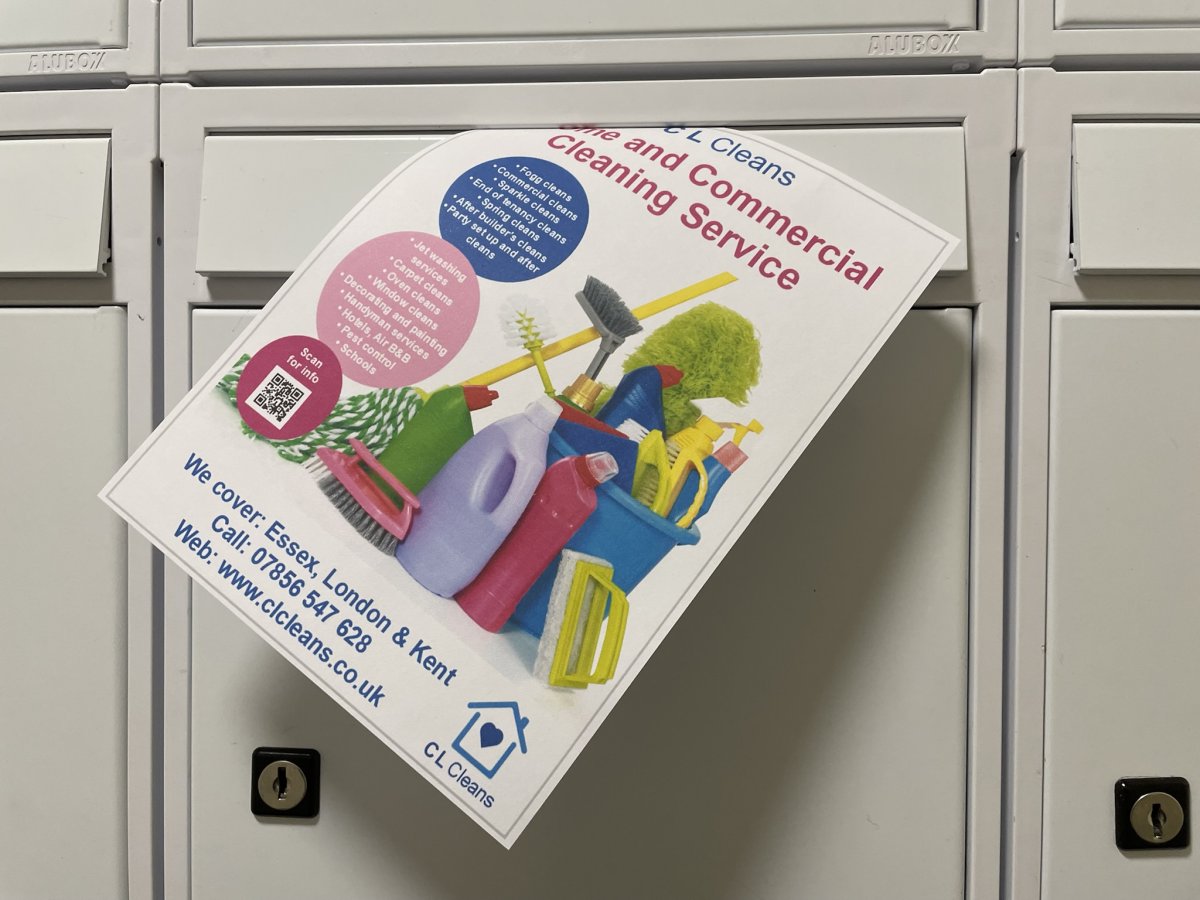 Flyers are a great way to get sales. Our Cleaning Service in a Box comes with 500 A5 leaflets, customised for your business. The design is tried and tested and optimised to get you new customers - fast!



Essential Files and Templates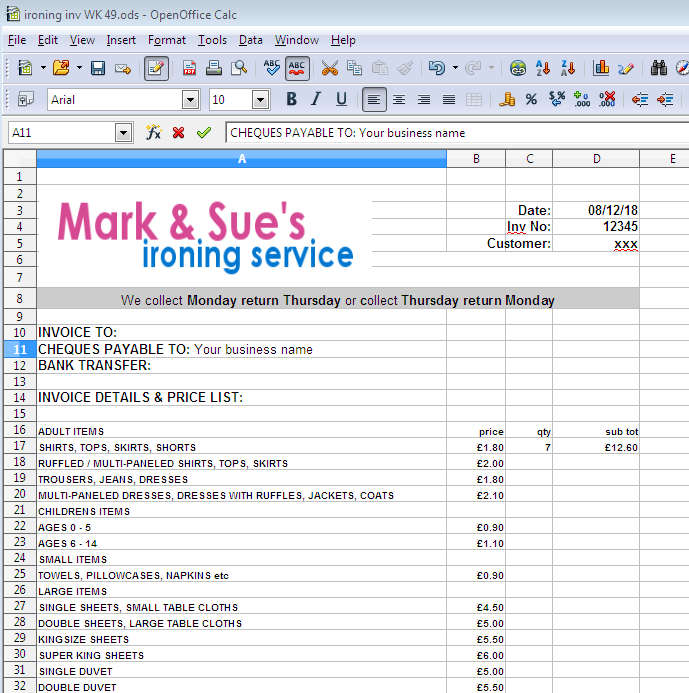 We will email you a library of essential files and templates ready to use on your computer. These include a price list spreadsheet, simple invoicing system, plus templates, including 'terms of business' and 'customer welcome letter' - all of which can be customised to your business requirements and then printed off.


Plus There's More ...

Your new cleaning service website will be submitted to Google, so you will get new customers fast. We also give you advice on linking to social media and setting up a Facebook business page - another good way to get new customers.
Don't Just Take Our Word For It...
See what others are saying about our Business In A Box...

Thank you for all your help, I have already had some enquiries, you have been a godsend.

- Chris Cooper,
Press'd 4 Time, Manchester

Thanks for the leaflets and website. I just had my first email from the web to Iron 100 shirts a week.... brill....thank you.

- Julia Hulme,
Iron Gems, Buckinghamshire
I started getting new customers a few days after my website went live. Really pleased. Thanks for your help.

- Claire S
Claire's Ironing Service, South Glos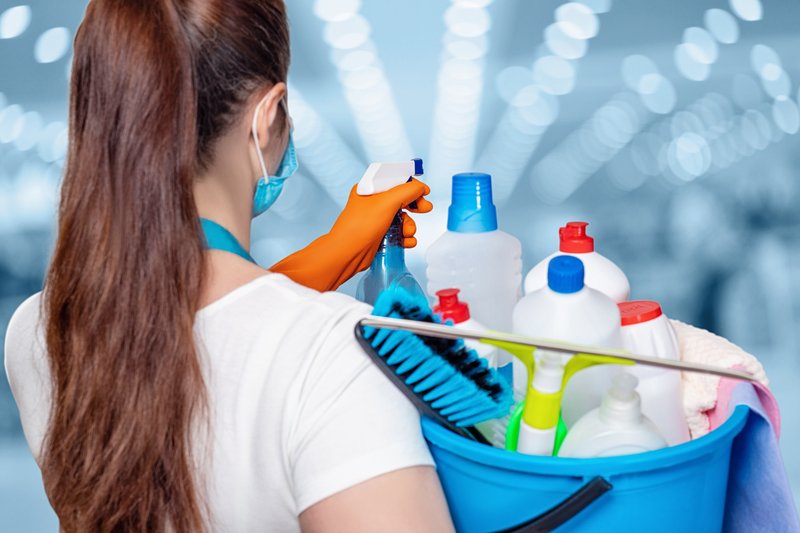 Here Are A Few Of The Questions We Get Asked...
FAQs



Is 2022 a good time to start my own business??
Yes, it certainly is! Whilst customer enquiries reduced during lockdown, our members are now reporting a big rise in new business. We would expect this rebound to continue throughout 2022. So this will be an ideal time to get started.



What's included in the Cleaning Service in a Box?
Our Cleaning Service in a Box contains everything you need to launch a successful ironing business (apart from the cleaning products), and assumes no previous knowledge. The box includes: Hints and Tips booklet; a professionally designed cleaning service website; promotion on Google and Facebook; 500 custom designed A5 flyers; essential files and templates.

How do I get customers?
As part of our service, we will design an ironing website for you and submit it to Google. So when a customer is looking for an ironing service in your area, they will search on Google, find your website and make an enquiry. We've helped set up hundreds of Ironing Services throughout the UK and help generate a steady stream of new ironing customers for our clients via the web.



I know nothing about running a business or website - does that matter?
Absolutely not. We help set up everything for you. We'll even register your site with the search engines, like Google, so customers will find you on the web. If a new customer wants to contact you, they will either phone you, or fill in the form on your website, which will be sent to you as an email enquiry. So as long as you can reply to emails, that's all you'll have to worry about.



Is your service a franchise?
No, franchises tend to cost thousands of pounds and you may be tied into a contract or be forced to buy specific products or services. We just provide you with the tools to launch you own independent business and you keep all the profits!

I've never done anything like this before, what if I get stuck?
The Hints and Tips booklet which comes with the Ironing Service in a Box tells you everything you need to know. Because we are an established business, if you have a problem, our experienced team will be able to help you. We're only a phone call away.

How do I get started?
You need to order our Cleaning Service in a box - we will then contact you to get things started.. The quickest way to get going is to sign up online with your credit or debit card and we'll start setting up your new business within 24 hours. Click here to sign up now

Are there any hidden charges?
At the end of each year there is a £45 renewal fee which covers the hosting of your website, and the renewal of your domain name (website address). Also, once you have used up the initial 500 leaflets which we supply, you may want to order additional leaflets from us. No obligations, no contracts, cancel at any time.



Still got questions?
It's quick and easy to chat with us in the UK, just click here: Message us on WhatsApp




Terms - There are no monthly charges - this is a one-off payment. There is an annual renewal fee of £45 (this covers the hosting-and domain name renewal for the next year). If you do not wish to renew, you may cancel at any time. You may also request amendments and updates to your website at any time (or you may log into your account to make your own updates, if you prefer). No obligations, no contracts, cancel at any time.