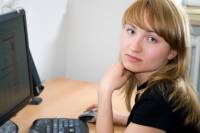 If you already run a gardening business, but haven't got a website, then you are missing out on a big source of new customers.

These days more and more customers use the internet to search for products and services. So if you don't want to miss out, it's important that you establish a web presence.

Who are we?
We are a Bristol, UK based web design company. We've been trading since 2000. We specialise in budget websites for small businesses. We do this all day, every day, so we know what works and what doesn't and we can use our experience to design you a website quickly - at a great value price.

Some designers charge £100s for websites so why are we so cheap?
We specialise in designing small business websites, so we can set them up quickly and cost effectively. We us a proven template that is fully customisable to give you a professional looking, but individual website. We have our own server which we use for hosting the websites, so we can keep the costs to a minimum. You pay just £50 for the initial website design, then £10 per month for the hosting and Google promotion - and that's it - there are no hidden extras. (See 'terms' below).

Get a website now
If you are ready to get your website started, click on a button below. You will be charge an initial £50 and then £10 per month thereafter (min. 12 months). We accept credit or debit cards (via PayPal). We will start work on your website immediately. Completion of your website normally takes 7 - 14 days. We will contact you by email to discuss your requirements:
Click on the button below to get started:
Gardening Business Website AND Google Listing


This package is for businesses that do not already have a website. We will design a website for your business and promote it on Google. Best of all it costs just £50 for the website setup then £10 per month (min. 12 months).
Got questions?
If you have any questions we will be happy to answer them by phone or email. Call us on 0117 230 8277 or click here to email us.